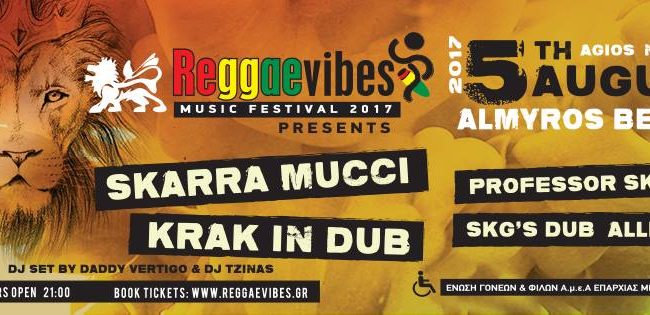 Reggaevibes Music Festival 2017
@ Almyros Beach
Line up:
For the first time in Crete!!!
Proundly presents:
Skarra Mucci **** The Dancehall President ***
KRAK in DUB!!!
A pure roots reggae junglist !!!
Our well known,
«Professor Skank»
The man who spread the «Revolution» message all over Europe!!!
SKG's Dub Alliance
The mad mad guys with the heaviest bass!!!
Warm up dj set by Daddy Vertigo & Tzinas ith Reggae, Dub & Ragga sounds…
Pre sale: €10.00
Entrance: €15.00
For online Booking http://reggaevibes.gr/product/propolisi/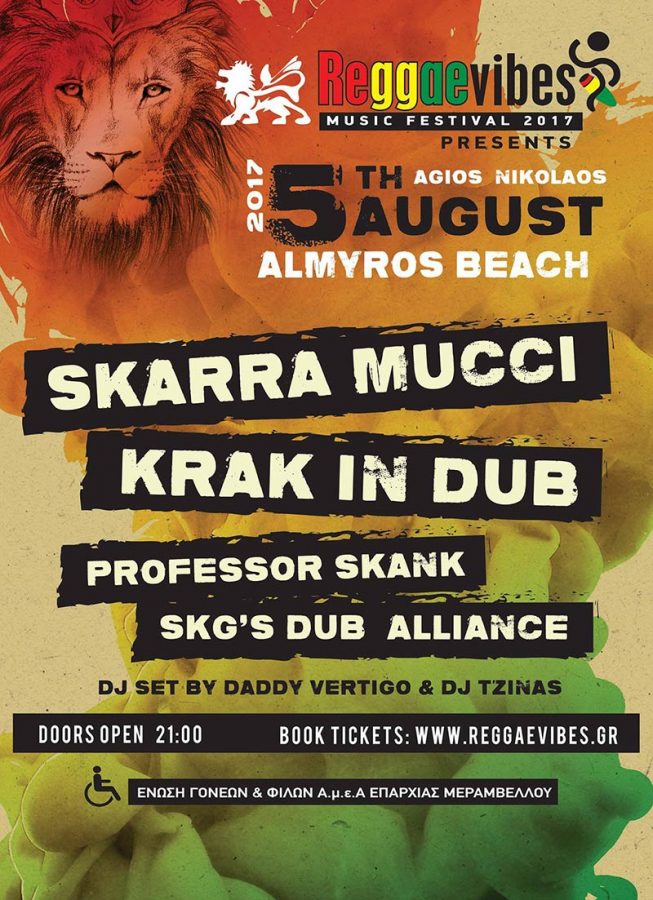 Address :
Παραλία Αλμυρός, Άγιος Νικόλαος
Είσοδος: 10€ προπώληση / 15€ στο ταμείο