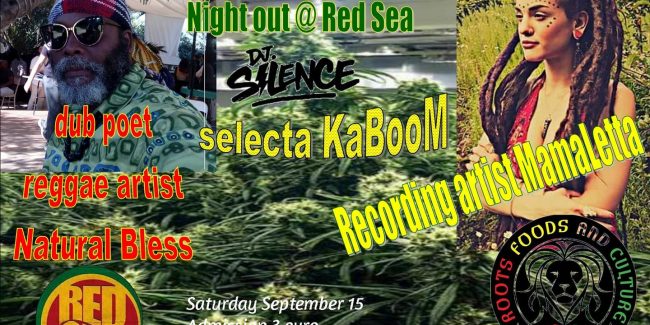 Night Out: Natural Bless / Mamaletta
@ Red Sea Reggae House
A very special Guest for a very special Night. First Event in the new season. A lot of changes straight forward InI go.
Outta Jamaica Reggae Artist / Dub Poet
NATURAL BLESS
Outta Greece Recording Artist /Songwriter 
MAMALETTA
LIVE & DIRECT supported by DJ SILENCE
Selecta KaBoom
Entrance THREE EUROS 3€ !¡!
Address :
Ποταμιάνου 23, Ιλίσια, Αθήνα