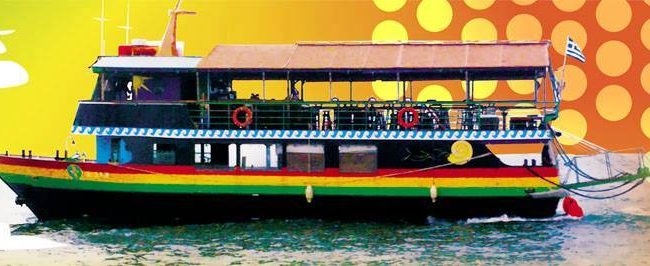 Dancehall & Afrobeatz Summer party
@ Klio cruise bar
Επιστρέφουμε με το αγαπημένο μας πάρτυ στο Κλειώ ,δίπλα στον Λευκό Πύργο !!!
Υποδεχόμαστε το Καλοκαίρι με τον καλύτερο τρόπο με Afro Caribbean Mood !!!
***MOJITOS MONO 6e *** Προσφορά του πάρτυ !
1η βόλτα : 22:30
2η βόλτα 00¨00
We are back with our favourite party at Klio Boat next to the White Tower in Thessaloniki !!!
We welcome the Summer with Fresh Vibes : Reggae ,Dancehall , Afrobeatz ,Reggaeton , Azonto, Coupe Decale, Afrohouse , Ndombolo and more…
***SPECIAL OFFER of the night : »MOJITOS» ONLY AT 6e !!!
SOS : The boat leaves at 22:30 for the 1st walk & 00:00 for the 2nd one !!!
Let's Partyyy !!!
Address :
Λευκός Πύργος, 54623, Θεσσαλονίκη